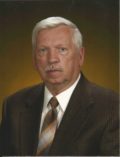 1934 ~ 2017
Donald Owen Nickel, 83, died December 28, 2017 at his home in Colorado Springs from complications of several strokes. Don was born February 4, 1934 near Arenzville, Illinois in the home of his grandparents, John and Lulu (Lippert) Nickel. He was the son of Clarence and Frances (Davis) Nickel. Don graduated from Arenzville High School in 1953. He continued to work on his father's farm until 1954 when he joined the United States Air Force. Don and Virginia (Kleinschmidt) Nickel were married December 18, 1955 at Trinity Lutheran Church in Arenzville, Illinois. They started their adventure together by traveling to Don's Assignment in Anchorage, Alaska via the Alcan Highway, braving temperatures of 55 degrees below zero.
Don's tours in the Air Force took him and his family to Anchorage, Alaska; Sacramento, California; Watertown, New York; Condon, Oregon; Tacoma, Washington; and Colorado Springs, Colorado where he worked at NORAD in the Cheyenne Mountain Complex. While on assignment in Sacramento, California he flew on the RC-121D aircraft (known as the Triple Nickel) narrowly escaping disaster in January of 1959 when the plane was hit by lightning and severely damaged. Don also had three remote tours during his Air Force career to Goose Bay, Labrador; Cartwright, Labrador; and Kotzebue, Alaska which is above the Arctic Circle. Don retired at the rank of Master Sergeant after 26 years in the Air Force. He worked at 3 more jobs after retirement – Fountain Mutual Irrigation Company, Red Tag Gas Company, and Valley Mini Storage. He was a hard worker but was always available to help family and friends.
Don is survived by his wife of 62 years, Virginia Mae, daughter Vanessa (Scott) Howell of Colorado Springs, son Gregory (Karen) Nickel of Colorado Springs, granddaughter Lauren Howell (Dan Covill) of Denver, grandson Adam Howell (Lisa Yung) of Denver, grandson Alec (Jessica) Nickel of Colorado Springs and their son Owen Nickel, named after his great grandpa. Don was preceded in death by his brothers CJ, Nick, and Jim; The Golden Nickel Boys have been reunited. Don is also survived by his sister-in-laws Donna Jean, Liz, and Burlene Nickel as well as many lifelong friends.
Don was proud of his Arenzville heritage and often spoke of his Illinois friends, the Burgoo, and experiences growing up in a close knit farming community. Don's grandchildren and great grandchild were dear to his heart. His gentle spirit and twinkling blue eyes will be dearly missed.
At Don's request no services will be held. His ashes will be placed in Evergreen Cemetery in Colorado Springs. Feel free to drop by for a chat – he would like that.