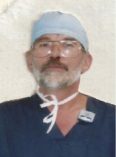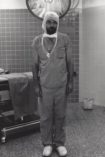 1950 ~ 2017
Ralph James Nelson, 66, of Colorado Springs, CO died at his home Sept. 27, 2017.
Ralph was born October 24, 1950 in Dodge Center, MN to Robert and Beth (Abel) Nelson. He was raised in the Dodge Center and Sargeant area. He graduated from Hayfield High School in 1968. After High School in served in the U.S. Navy from Nov 1968 to Nov 1974. Most of his military career was as a medic.
He was married and divorced.
He worked as a Surgical Tech between Penrose, Memorial Hospital and others in Colorado Springs for over 30 years and made many friends and was loved and will be missed. Surgery and his dogs throughout the years was his love and life and the only reason to live. Ralph had no children, his dogs were his kids.
He is survived by 3 brothers, Robert (Mary) of Lyle, MN; Roger (Jacque) of Sargeant, MN; Russell (Deb) of Brownsdale, MN. He is survived by 3 sisters, Sharon Wussow, Rochester, MN; Carol (James) Kmiecik of St Paul, MN; Barb Nelson of Rochester, MN.
He was preceded in death by his parents, brothers: Richard, Roy, Rodney, Reinold and twin brothers at birth.
Ralph never wanted a funeral service. Memorials can be given to the Humane Society.
Friends may share a memory at Alternative Cremation, Colorado (crematecolorado.com)